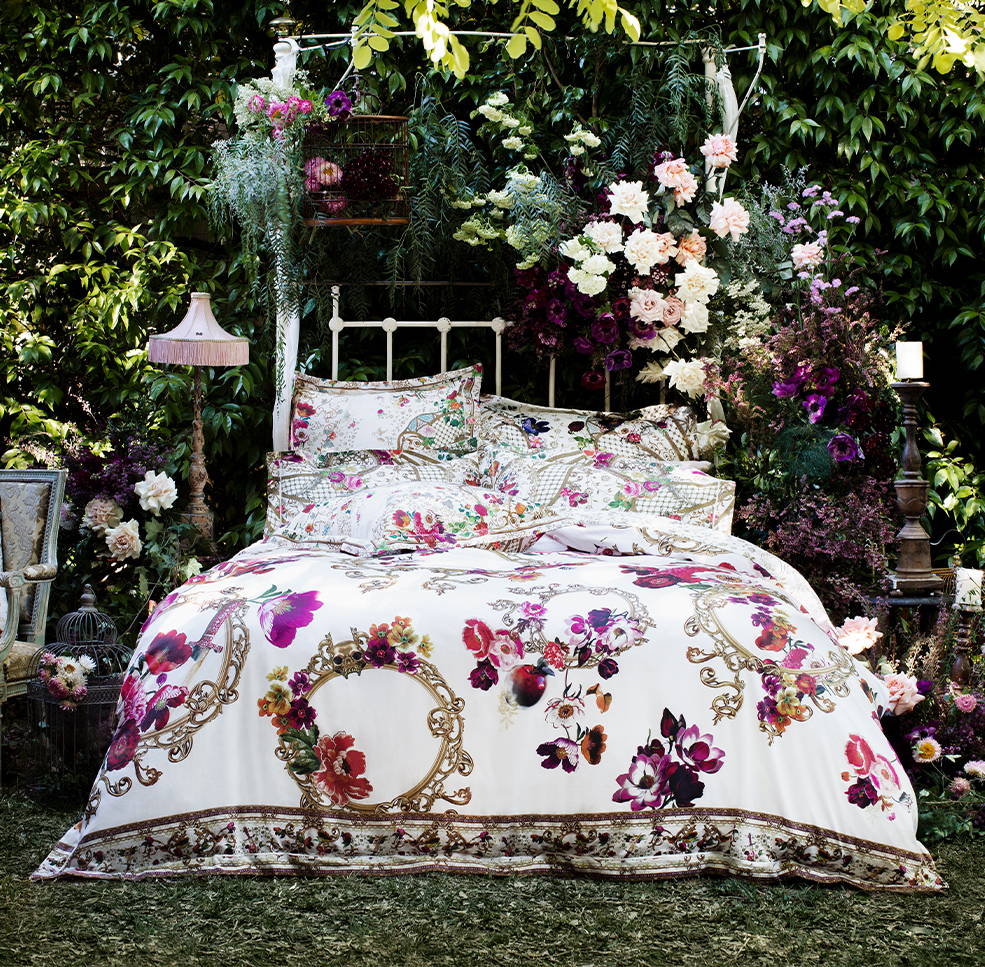 ---
Reading fairytales is one thing. Dreaming in them is another. Once again we have collaborated with Linen House, this time releasing two new bedding sets with prints from our Once Upon A Time collection. Lovingly crafted with the softest 500 thread count cotton, discover the intricate beauty of Mirror Mirror and Fairy Godmother.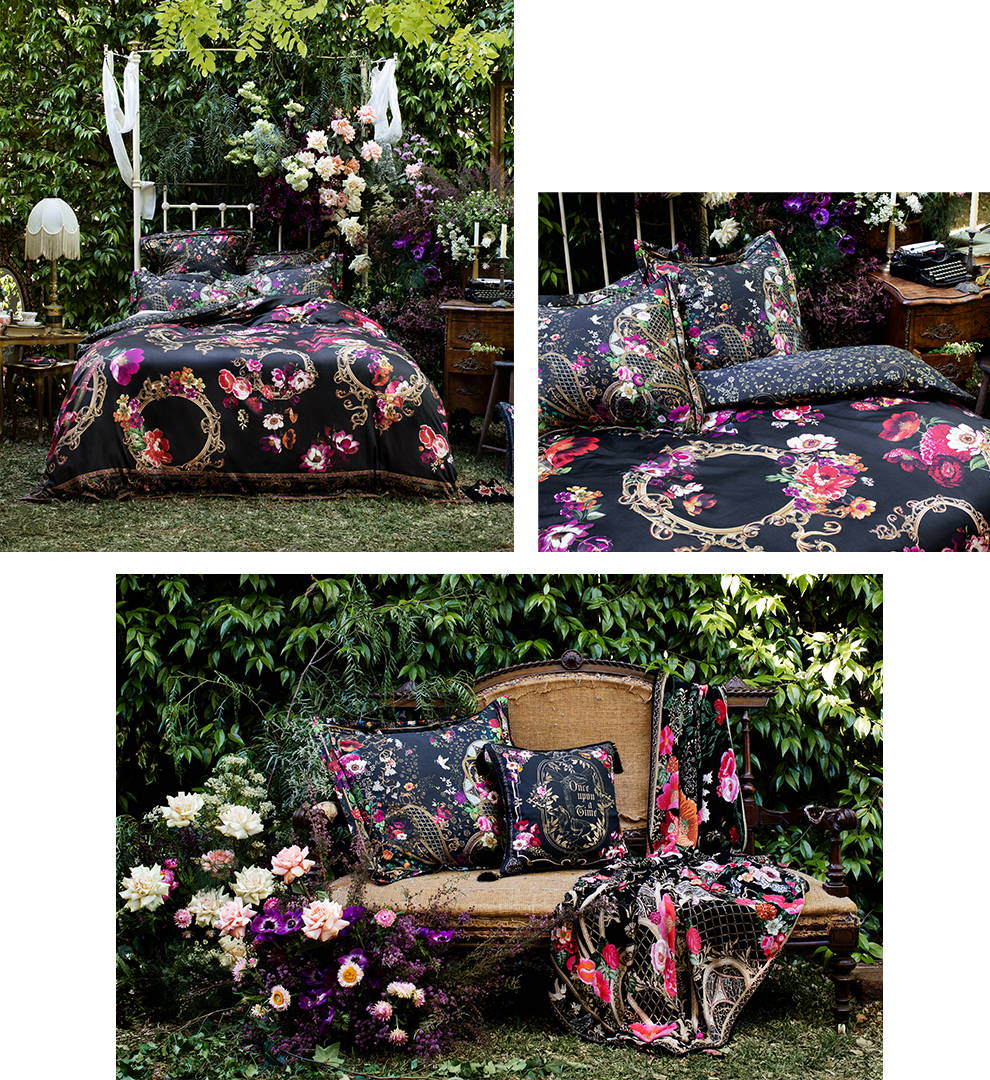 MIRROR MIRROR
Deep down the rabbit hole and into a world of fairytale reverie, this print pays tribute to the fanciful characters and situations of our youth. Mirror Mirror is a mesmerising study of  the romantic French chronicles of Cinderella.
SHOP NOW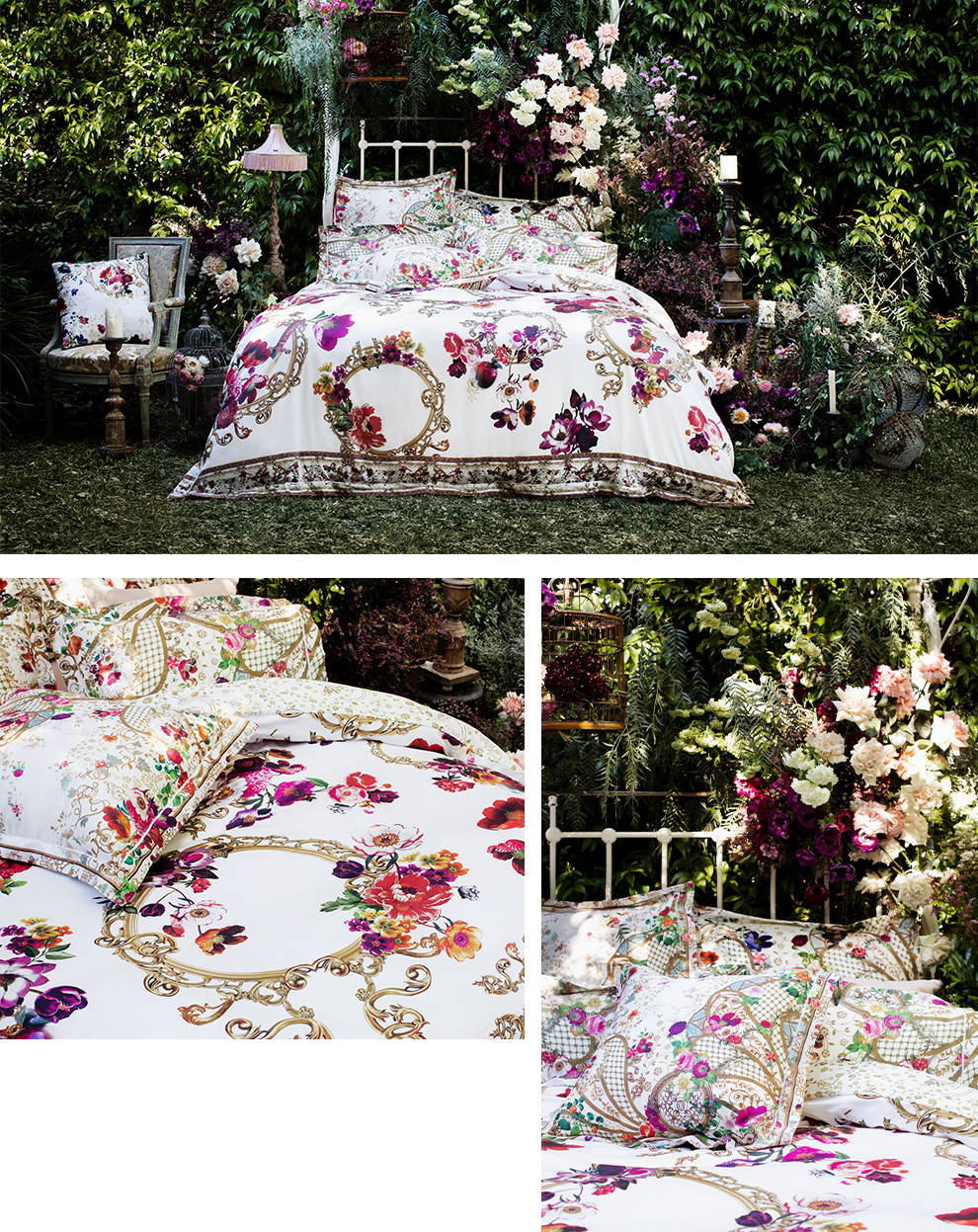 FAIRY GODMOTHER 
Inspired by the pages of ancient, bounded books, this prints pays tribute to the rich beauty, chaos and illusion of tales entrenched deep within our memories since youth. Fairy Godmother is an ethereal exploration  of an ornate pumpkin carriage at midnight. 
SHOP NOW