THE FIRST LOOK:
SCENE ONE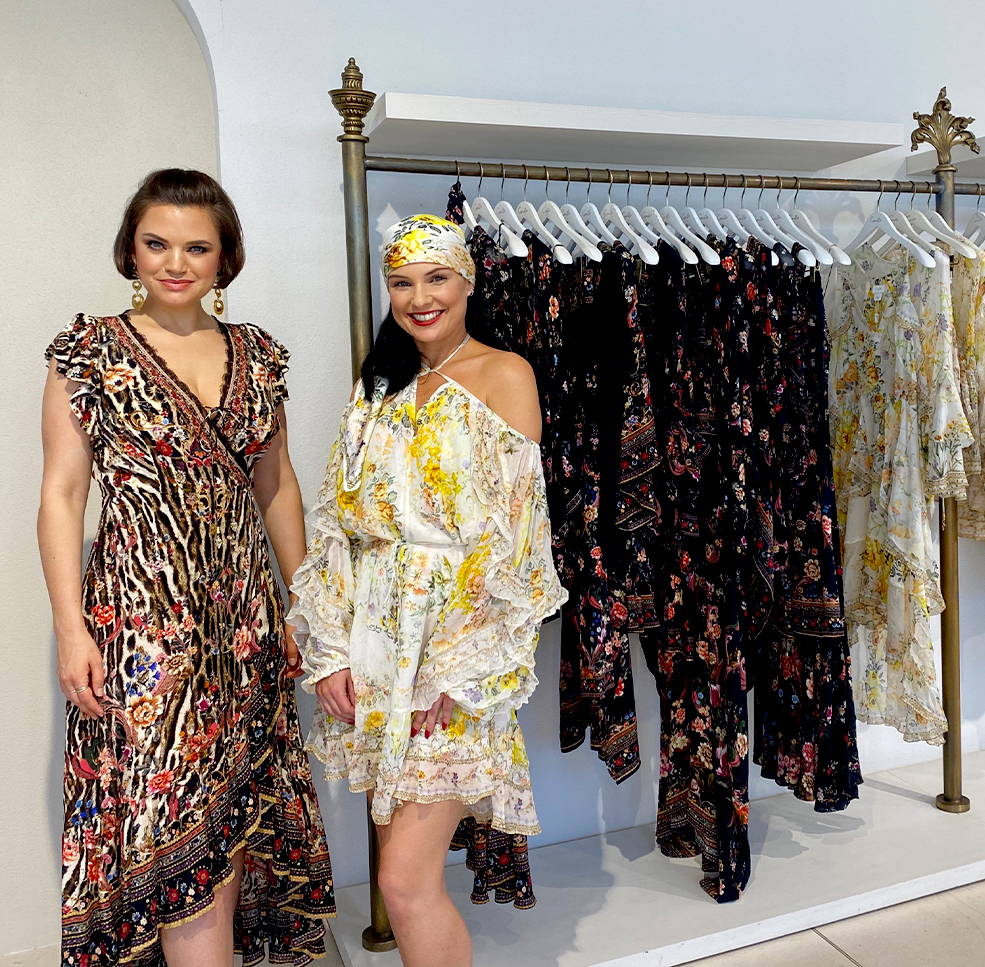 ---

Introducing Kristen and Mandy. Here they talk through the key pieces and different outfit solutions from our latest collection.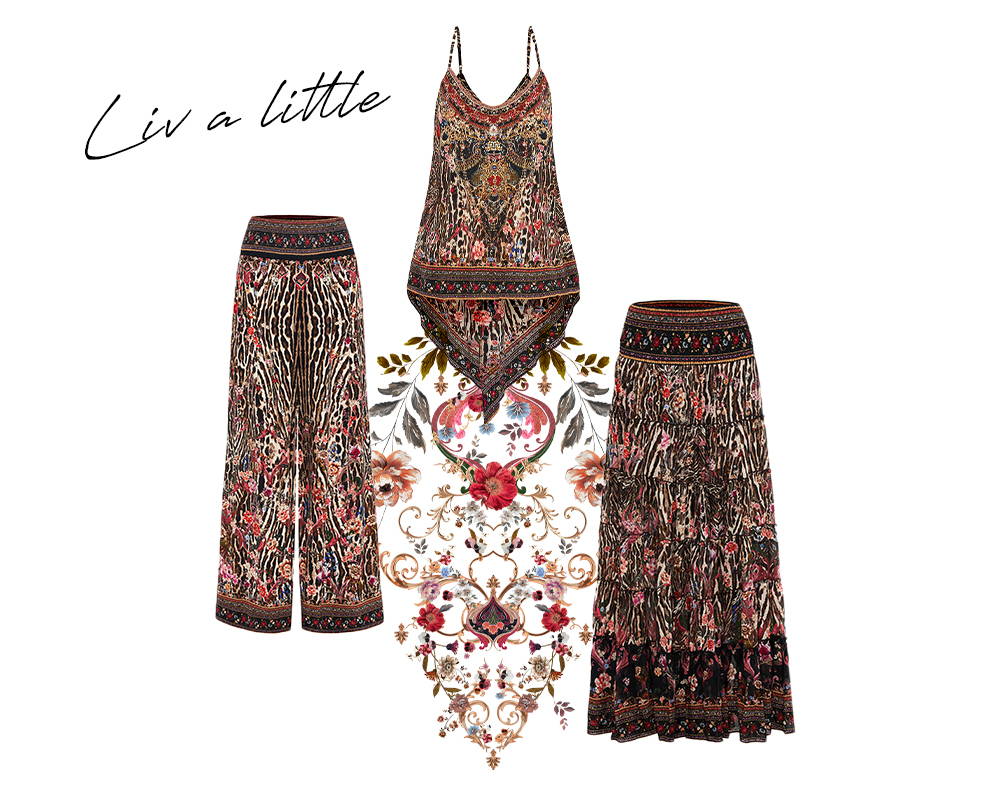 Just the thing for spring: a delicate cami with divine embellishments across the trims. Tuck into the matching wide-leg pant, or the tiered circle skirt for more length and volume.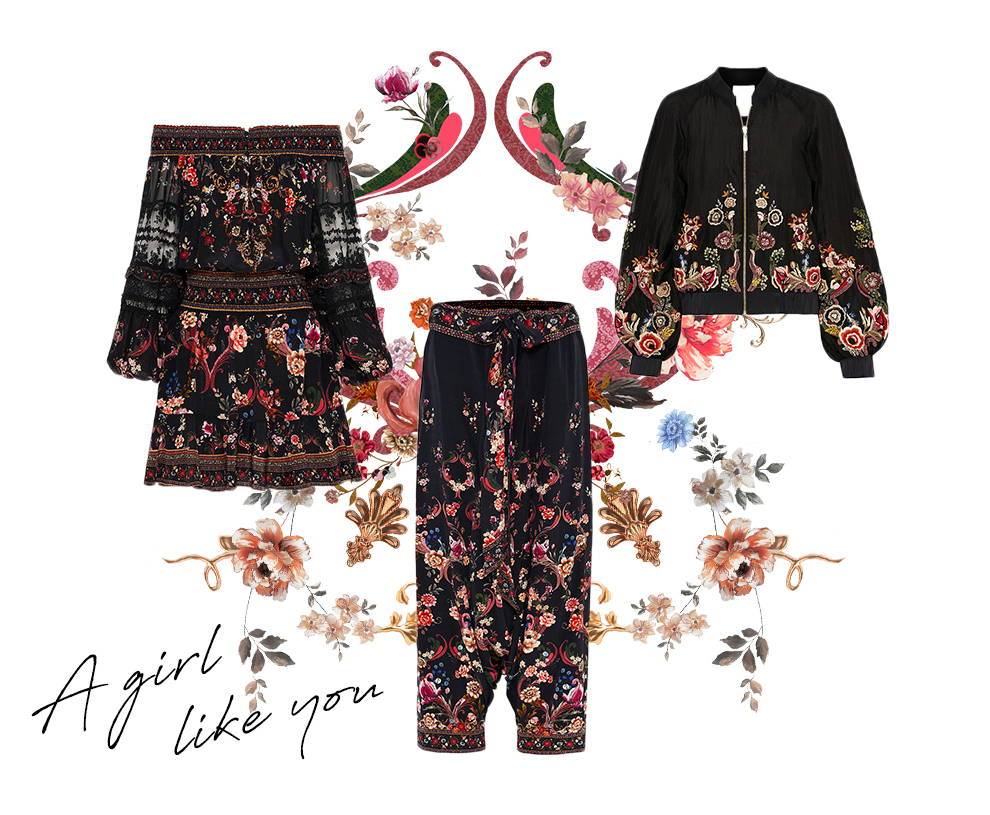 An off shoulder dress is a classic CAMILLA piece. And you don't just have to wear this as a dress: Pair with our harem - one-size, and super-comfortable to wear - and layer on the bomber. Together they are the perfect off-duty look you can wear anywhere from brunch to the grocer.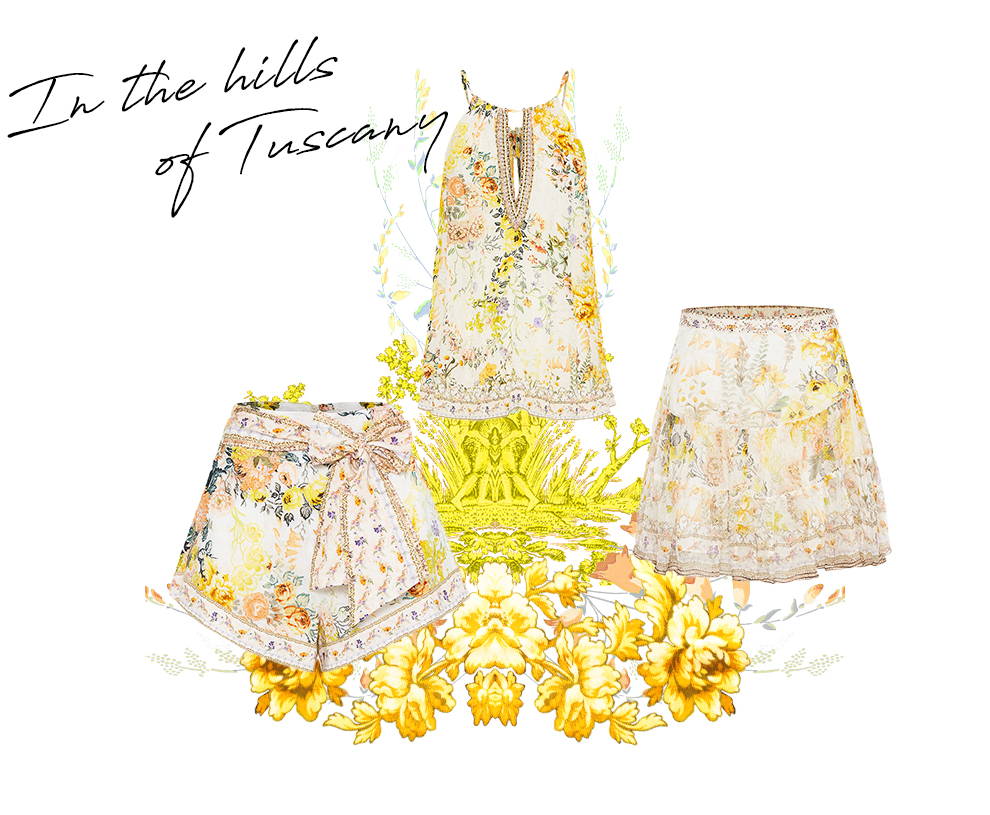 Whether a structured short or a pretty skirt, a high-waisted silhouette is flattering: simply tuck in a flared cami and you're done! The linen and silk construction is luxuriously lightweight, which is perfect for warming temperatures.