---
With a wanderlust heart, our Mumma Milla has found herself in many corners of the world. Through the globe she trots and the seasons she transcends, experiencing an abundance of culture and taking with her that special spark wherever she goes.

Having lived in Wales, United Kingdom, for 6 months during lockdown, Camilla immersed herself in its breathtaking landscapes and distinctive Celtic culture. The home country of her partner, JP Jones, Wales quickly found its sacred place in Camilla's heart.

Absorbing the beauty of Wales through her technicolour lens, Camilla took her whimsical flare and psychedelic style across rugged coastlines and tranquil greenery. Discover her favourite spots in Wales and her cool weather style inspired by her time among the mystical castles and rolling hills.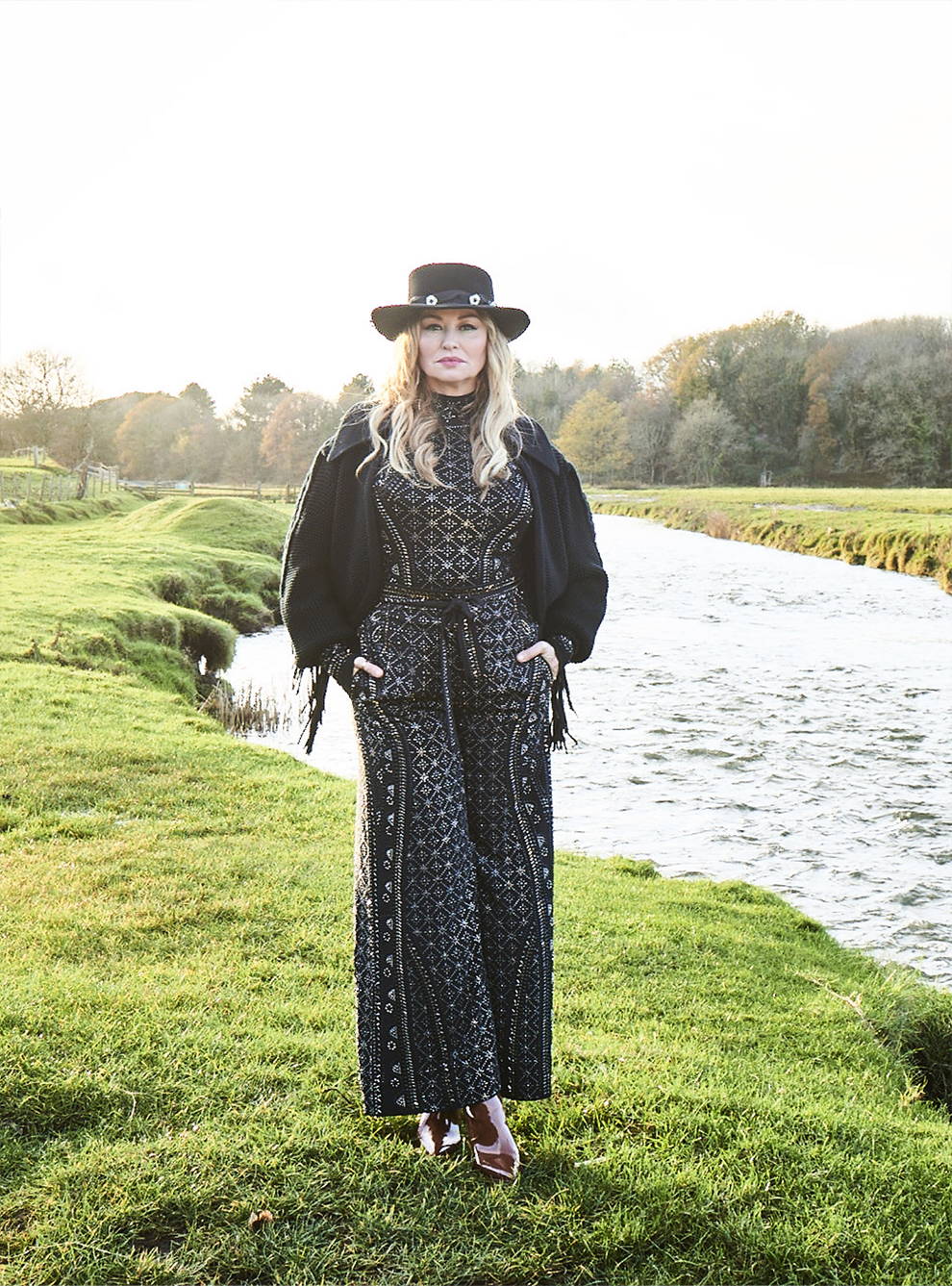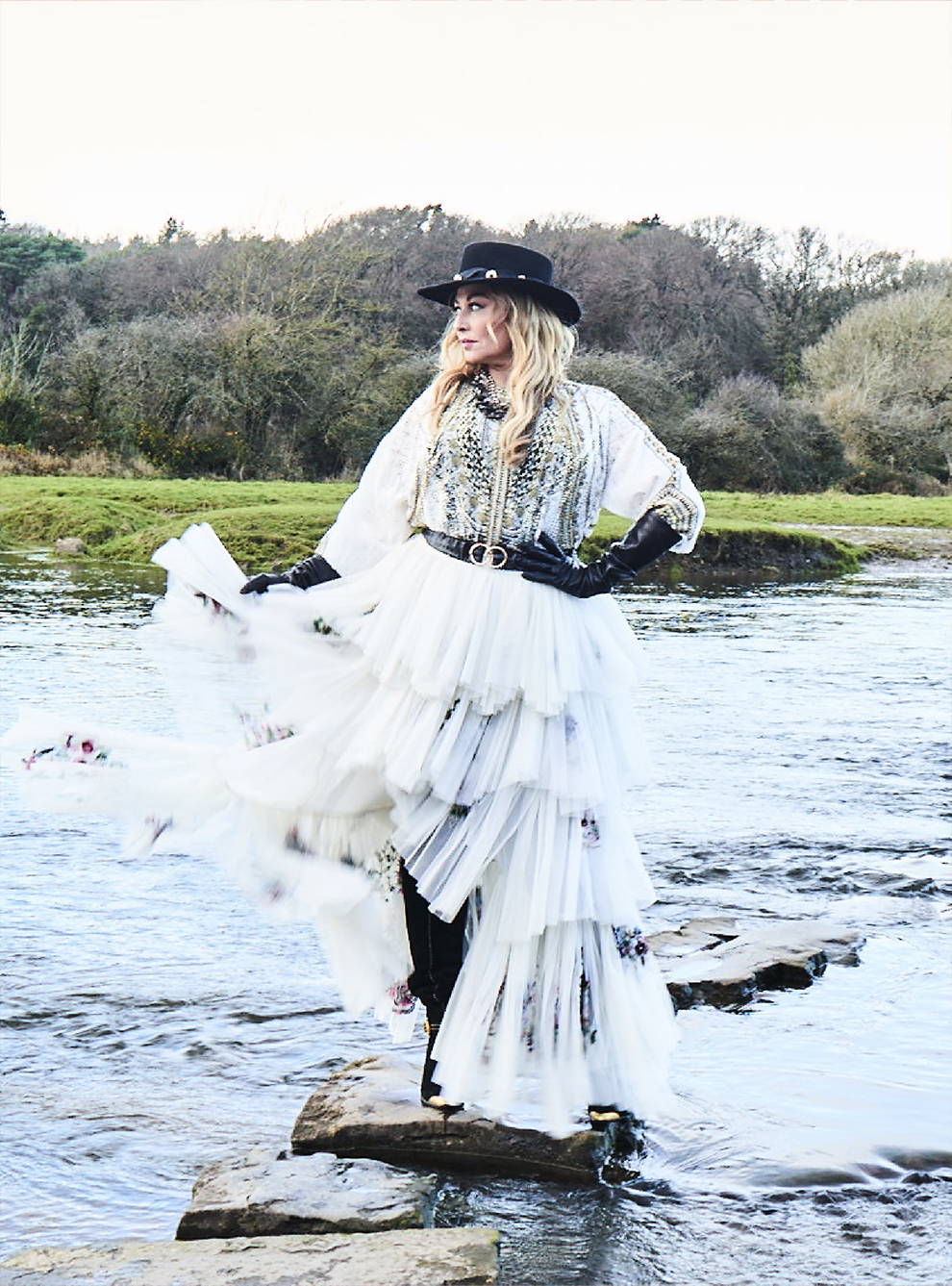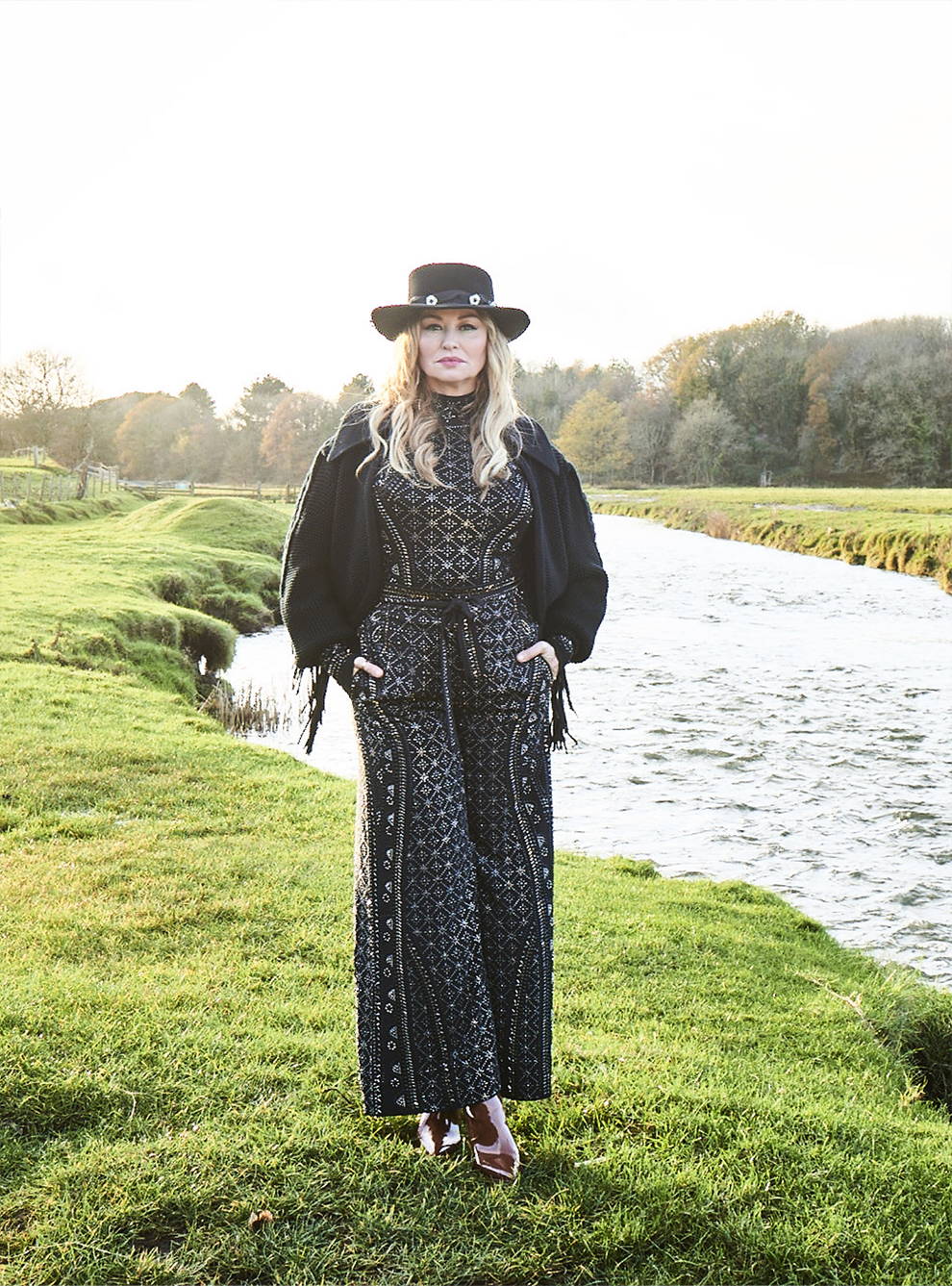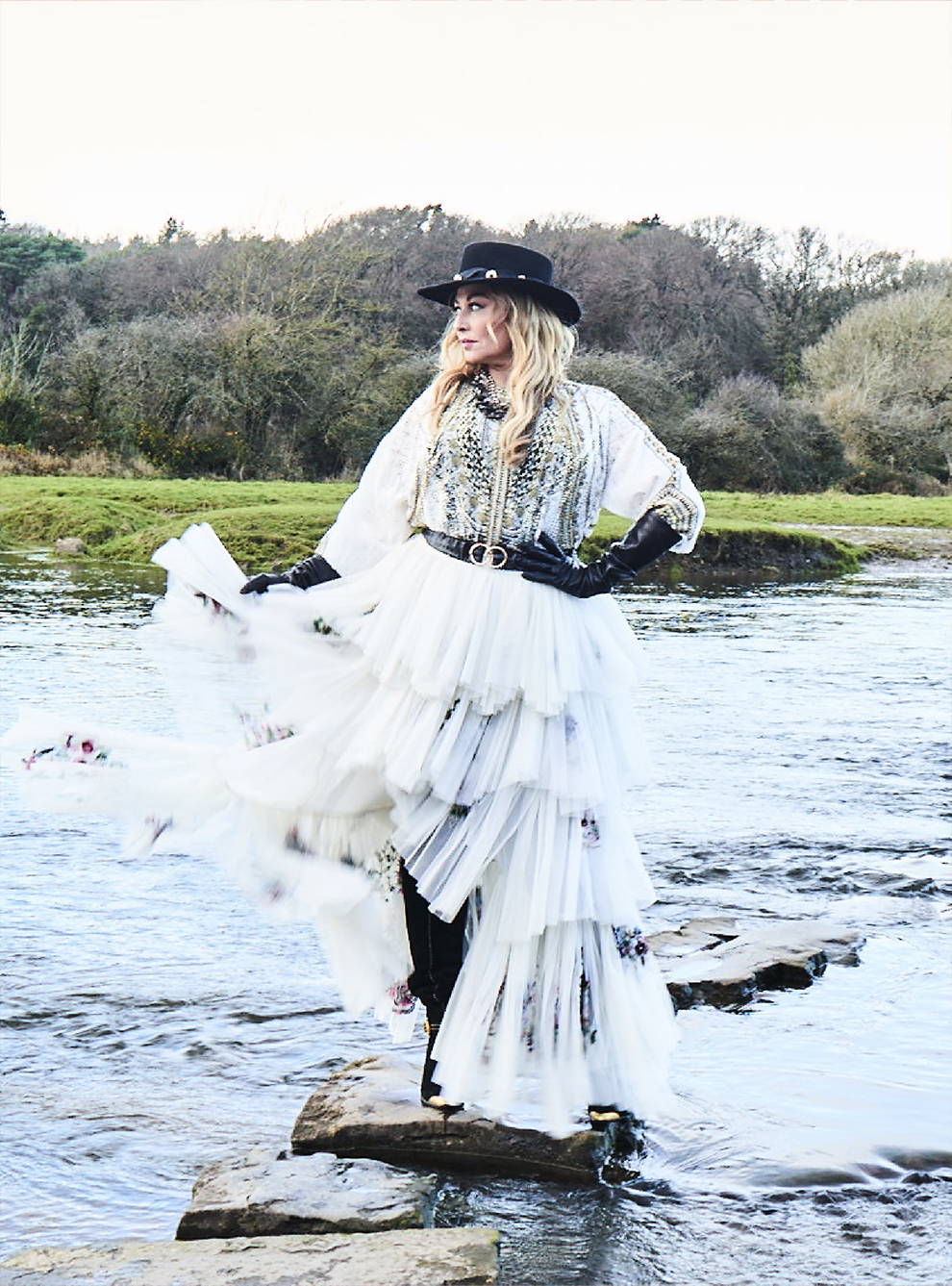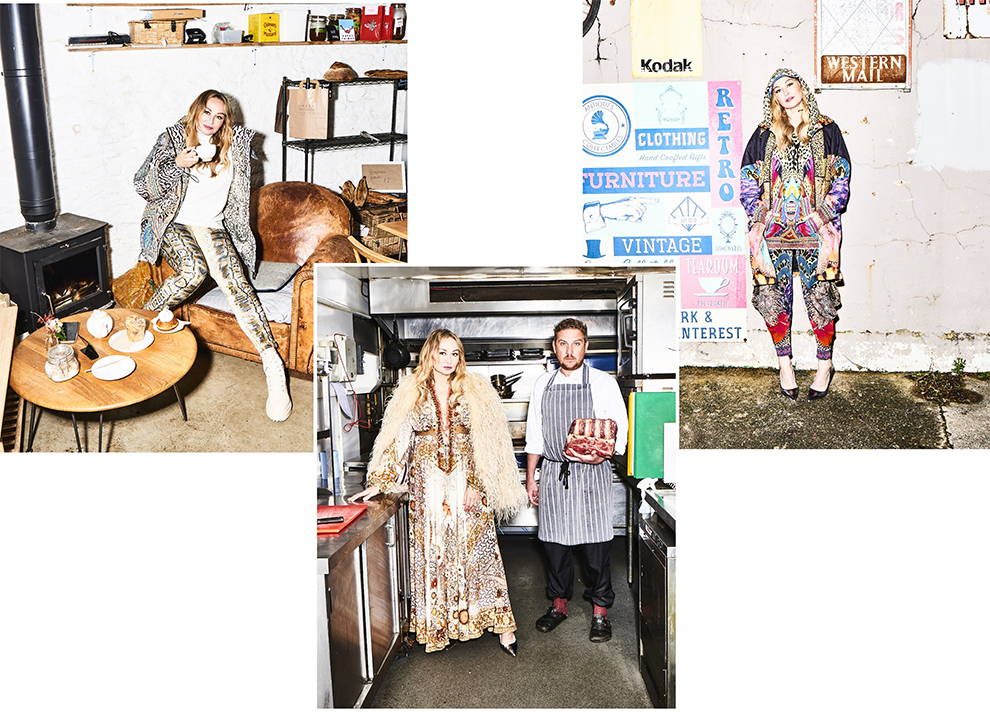 Among such atmospheric scenery, it is no surprise that one of Camilla's favourite pastimes while in Wales is to walk and simply admire the landscape.
"If I had to pick my favourite walk, it would be the Pen y Fan, which is the highest peak in South Wales. It is in the Brecon Beacons National Park. It was after we had climbed this that JP proposed to me in a beautiful forest at the bottom of the mountain," Camilla shared in an interview with Daily Mail.
In discovering the nooks and crannies' of the Wales, Camilla found creative inspiration in all things from under-the-radar vintage shops to local cafes. In an article by The Daily Front Row, Camilla is featured talking of her most-loved vintage stores, saying of Happy Days Vintage Homestore, "I am in heaven in Happy Days, and can easily lose track of time. I have picked up some amazing pieces here: repurposed antique lamps, vinyl albums, stamps, textiles: all inspiration for my creative process. I love to immerse myself in these places as it triggers my imagination and creativity."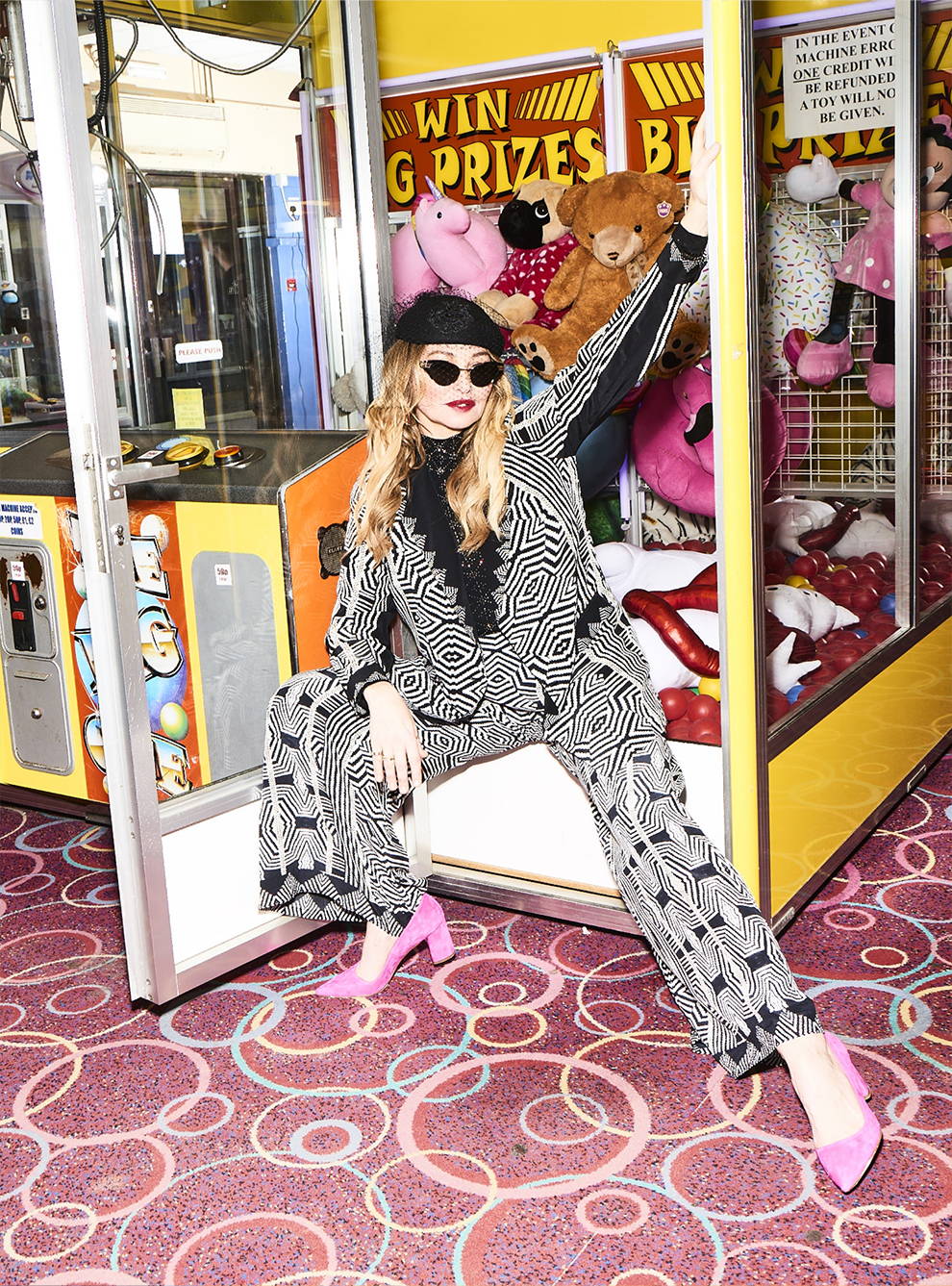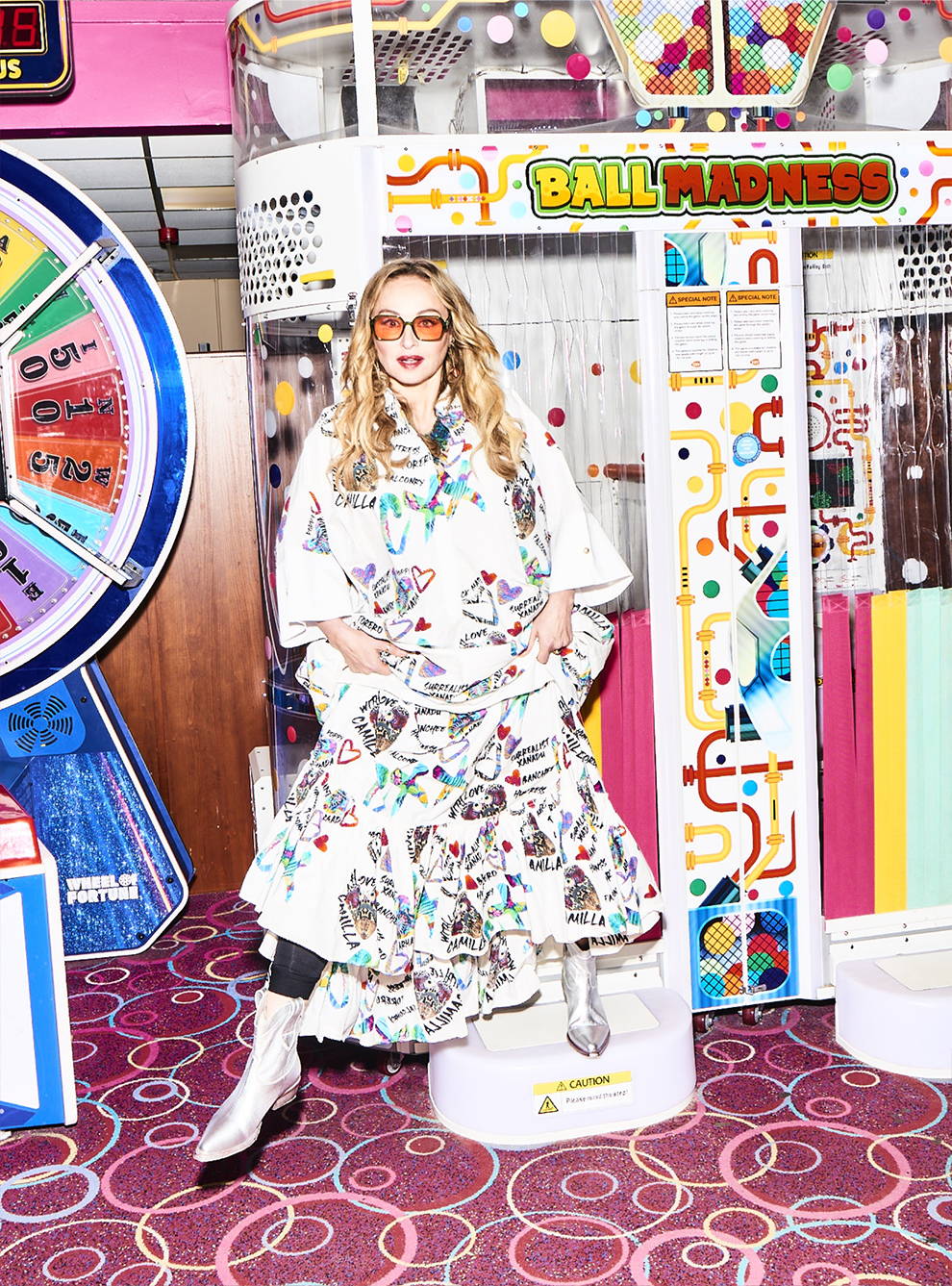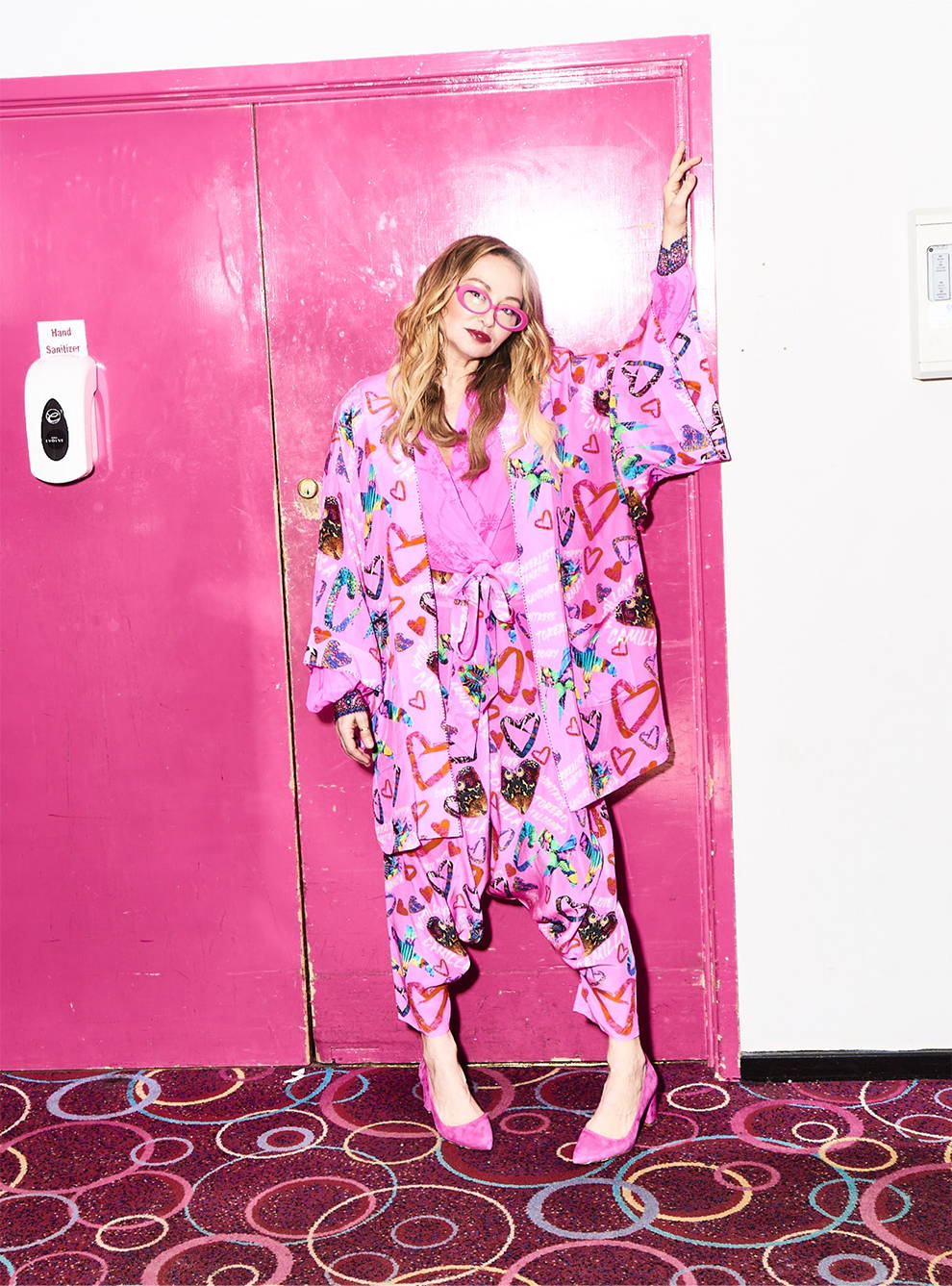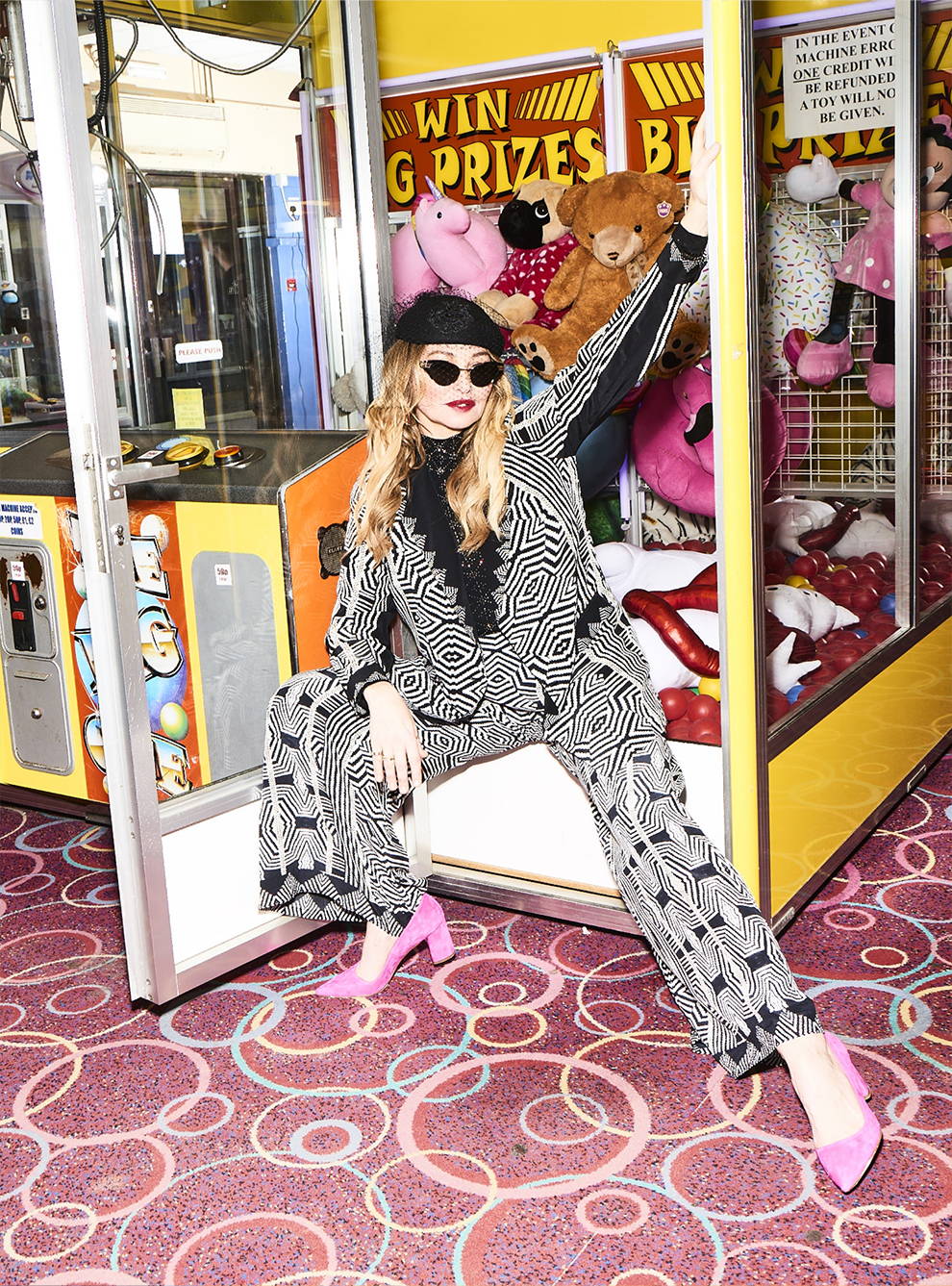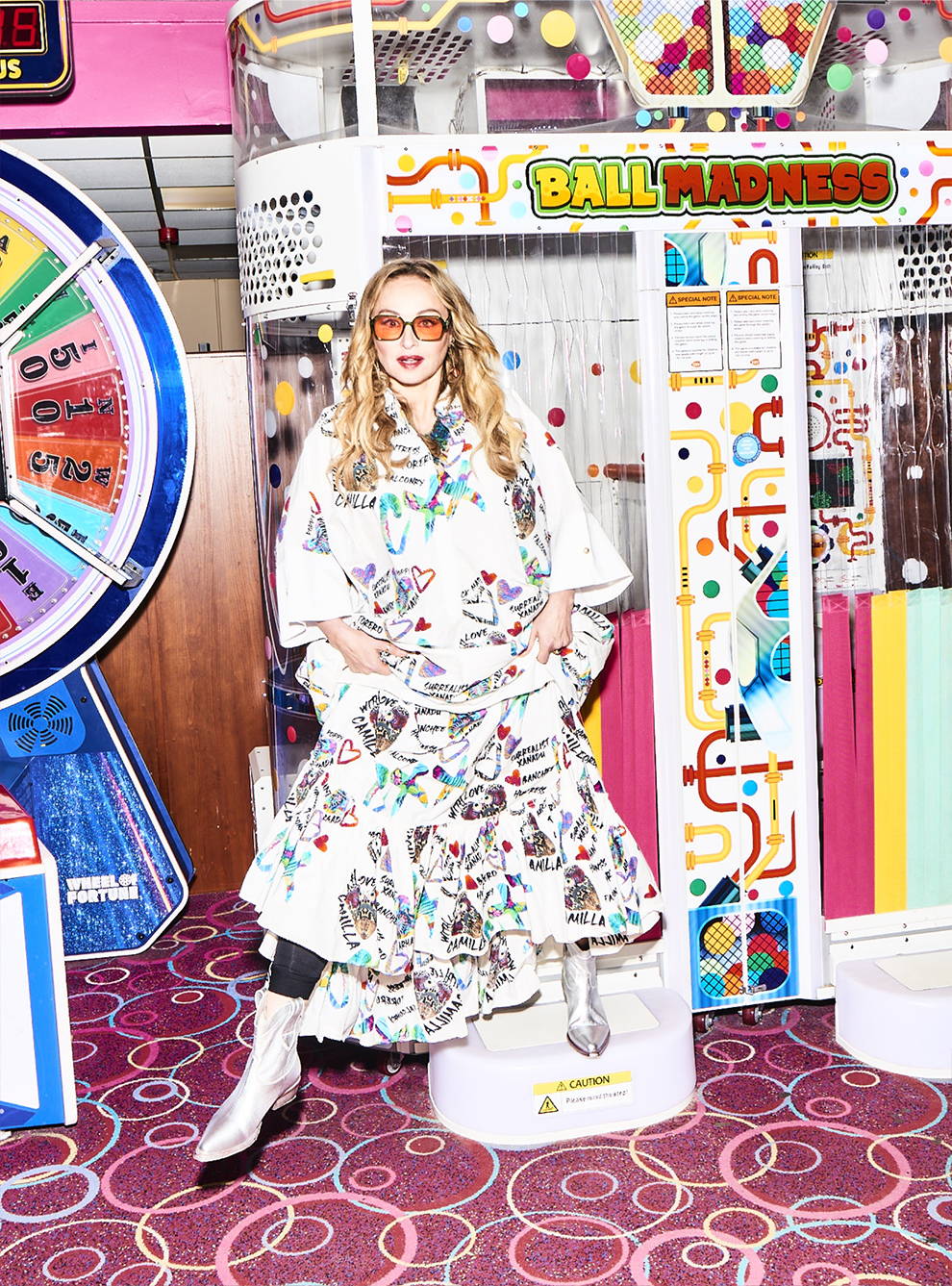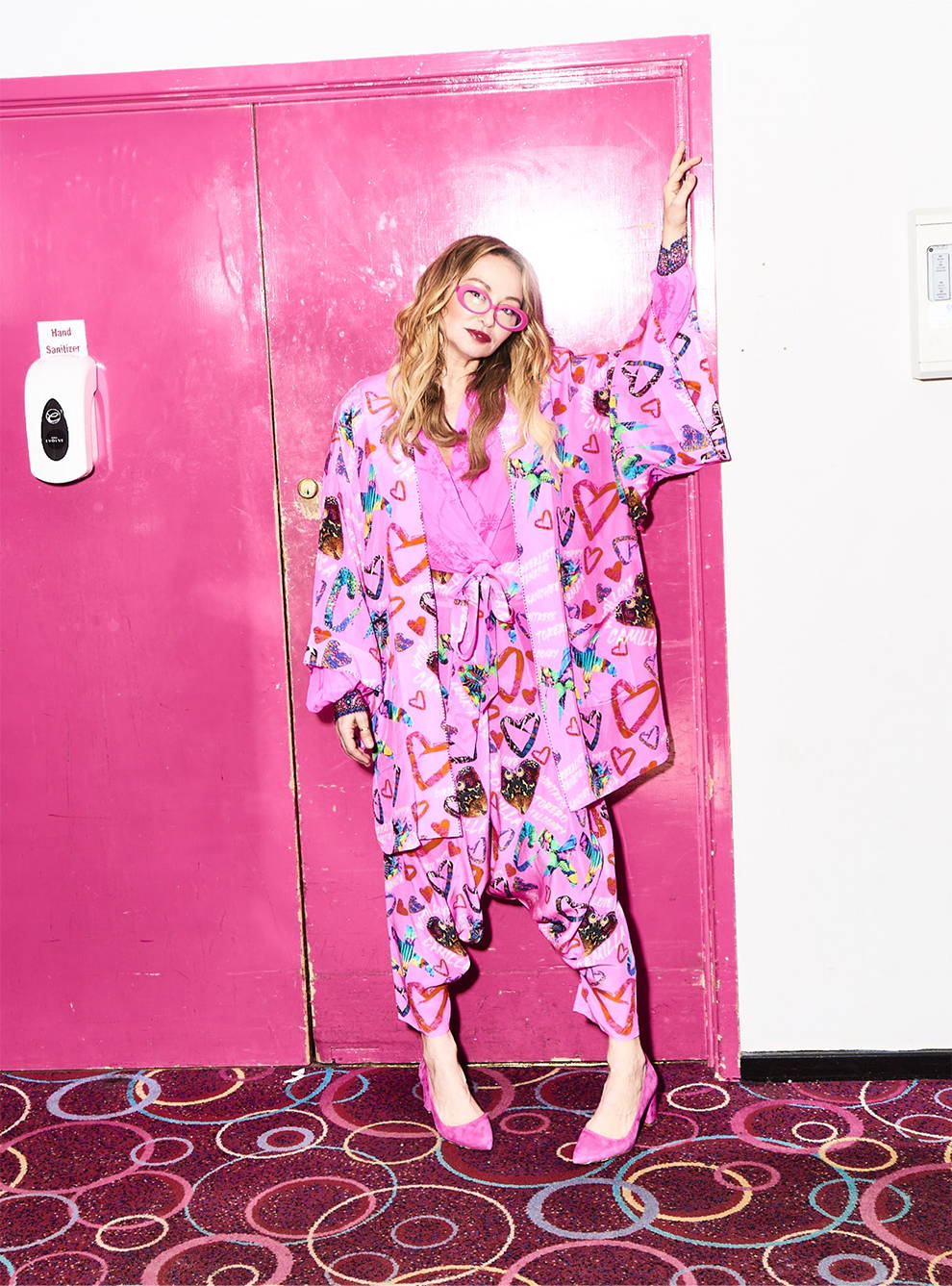 When it comes to fashion in Wales and inspiring our own winter wardrobe, Camilla is the queen of luxurious layering and accessorising for a head-to-toe look that nods to the magic of the surrounding landscape.

Matching sets and quality coats are a match made in heaven during the cool climate; paired to keep you feeling cosy and looking your trendiest self all at once.

Our Queen Camilla is no stranger to celebrating colour in her style and painting her journeys in prints of the world, and winter weather is no exception. Go one-step further in playing with colour and experimenting with prints to brighten up the cooler days.