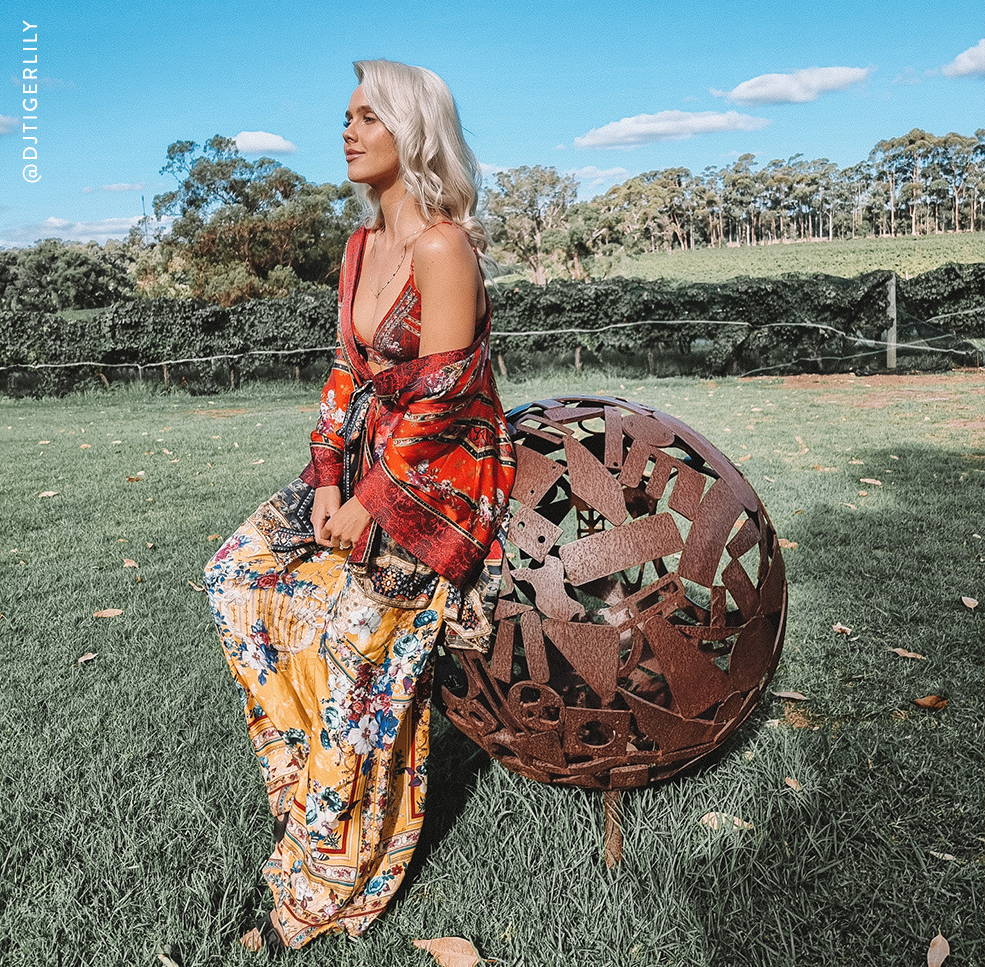 ---
Wellness warrior and princess of the party circuit, DJ Tigerlily on mixing prints and hitting Sydney's dance floors again.
What's your favourite piece from this shoot?
My favourite piece from the shoot was the Stories Of The Station Kimono - the red colour is so rich and I love how versatile this piece is! 
Do you have any print mixing tips?
Not going to lie, the thought of mixing prints used to be quite daunting to me! When you have various bold prints, it can be overwhelming trying to match them. However, I have learnt that when the prints have a similar tone or include at least one of the same colours, it generally works out! I like to add some plain accessories to break the prints up (belts are especially great for mixing) and of course, bling!!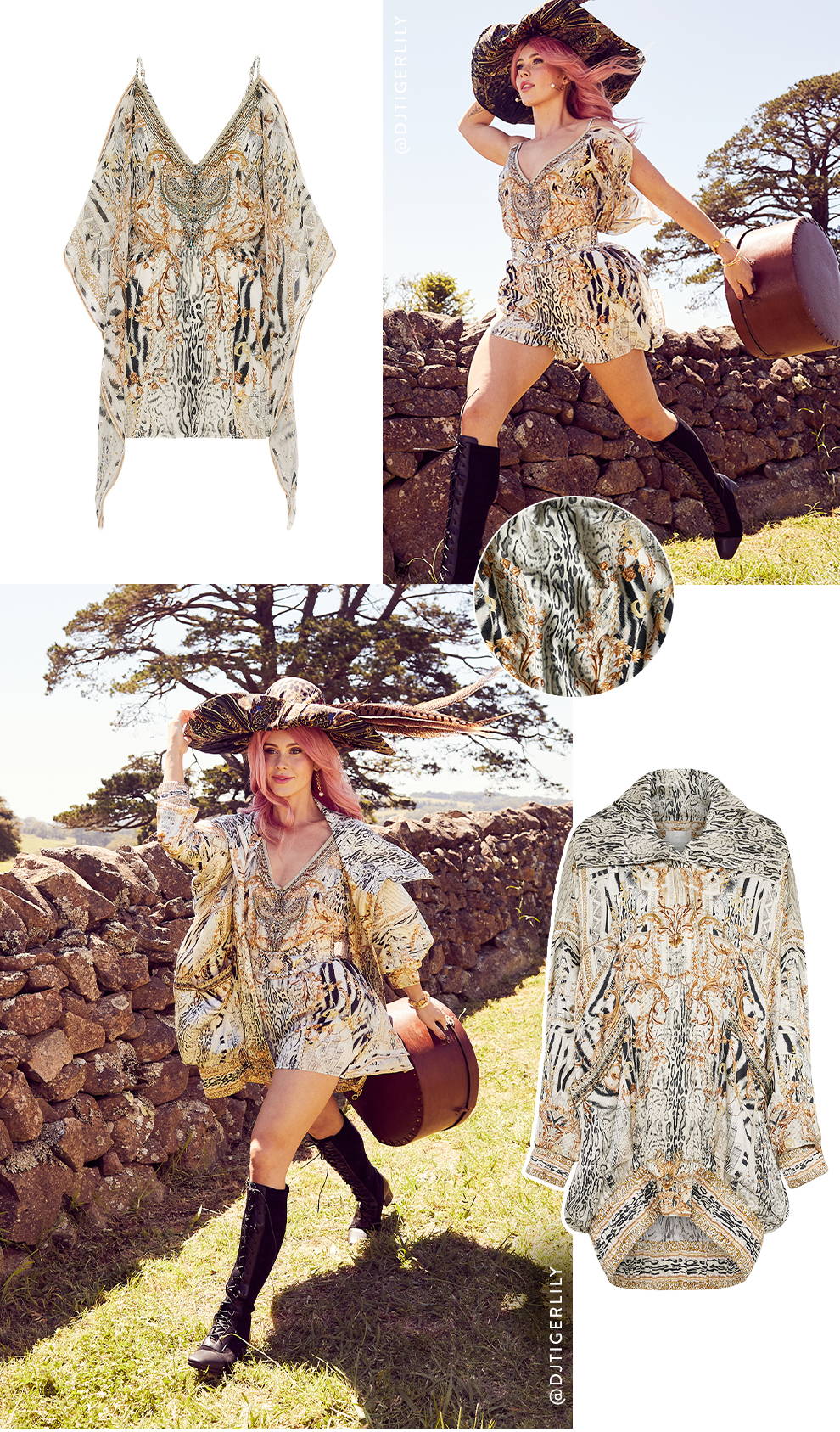 Does everyday style differ from what you wear while performing?
A friend of mine likes to call me Hannah Montana because I'm Dara by day and Tigerlily by night. Given this, it is safe to say that my style does differ a lot! When I'm performing, I love to jump into my alter ego and bring Tigerlily to life. My signature performing look is colourful hair with bold outfits. It wouldn't be a surprise to see me performing with sequins or colourful prints. However, in my everyday life, I like a more relaxed, simple look. I'm also VERY partial to active wear paired with vintage t-shirts.
Just how excited are you that Sydney's dance floors are back!?
I can't even contain my excitement about people dancing again! When you are performing, you really do get a lot of your energy from the crowd. To have everyone dancing again is just going to bring back that party vibe!