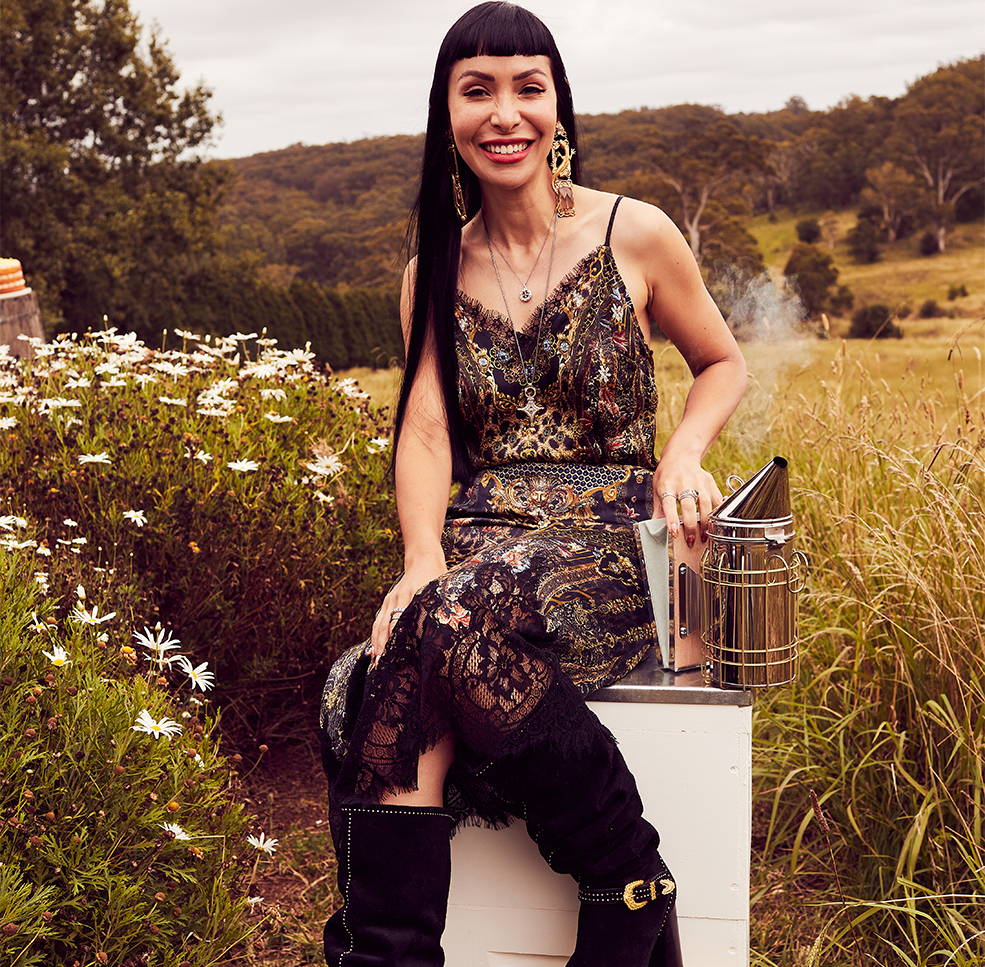 ---
Known for her decadent cake creations Kat Sabbath drips her life in crazy colour and print, infusing her eclectic desserts with signature flair.
How are you colouring the world?
I create joyous, extravagant cakes and share them with the people I love.
In three words, could you describe your style:
Playful, bold, purposeful.
How are you transitioning your style this autumn?
Stockings, boots, and a gorgeous coat will help cosy up any seasonal look!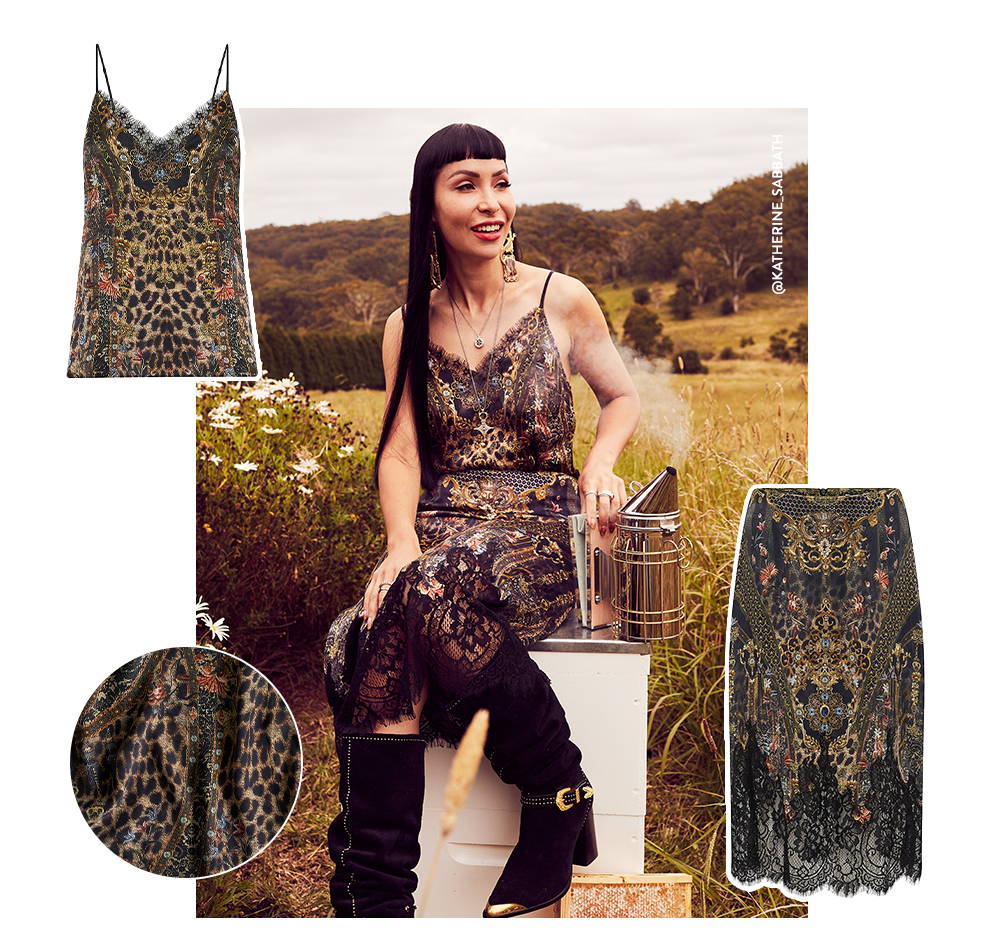 How was it being on the Runaway Royal shoot?
I remember feeling so stimulated and delighted by the patterns in the garments, and felt so free running through the grass in such lightweight pieces!
Our campaign is called Runaway Royal, where do you wish you could runaway to? 
I would love to trek around the lush, majestic mountains of New Zealand while eating all of their divine ice cream.