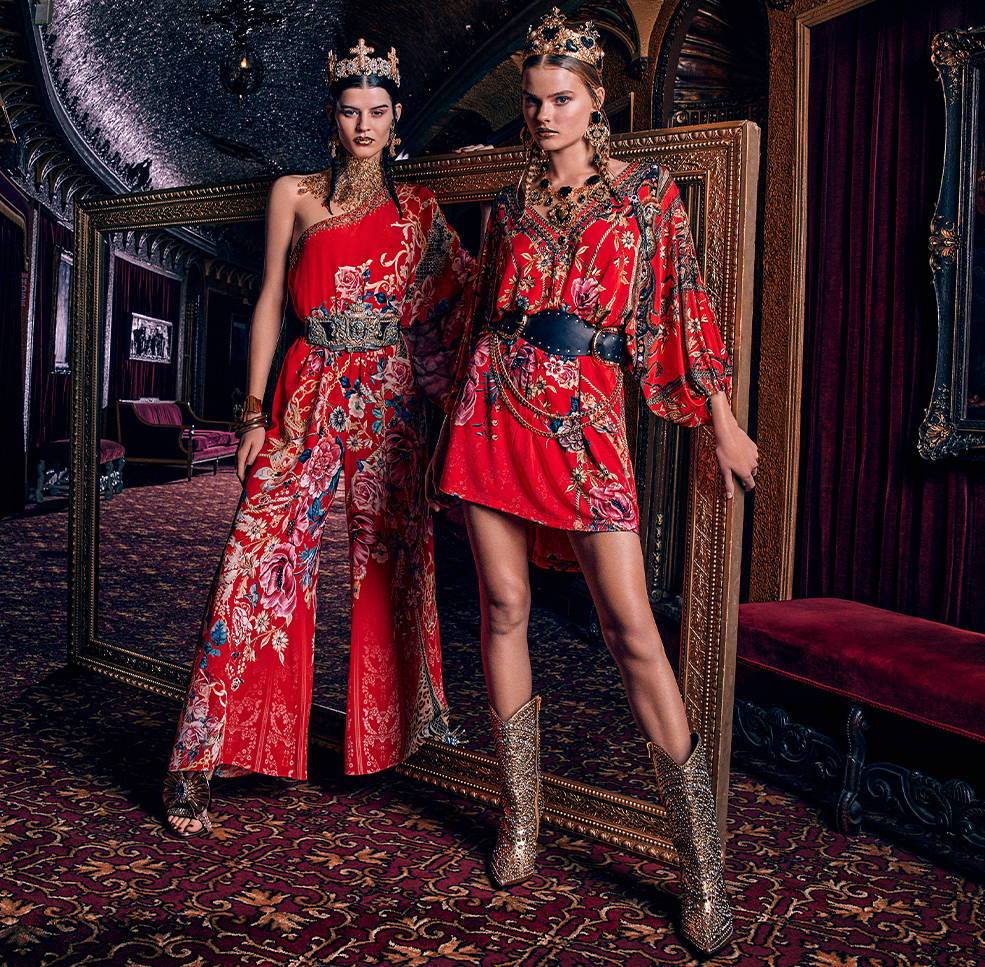 ---
Art, royalty and extravagance: we land right in the middle of the Baroque era, soaking in all the ornate detailing and austere architecture. 
This was a time of famously great artists the world still worships today: Rubens, Caravaggio, and Rembrandt gloriously painted dramatic scenes that came to define the time. 
These prints hero luxuriously bold hues and decadent designs, with golden sun motifs and breath-taking blooms. 
We see magic memories of floral paintings, hints of animal print and intricate embroidery. 
Wrap yourself in splendour – this drop is all about bathing in luxury!